APX Series Programmable Precision DC / AC servo driver is a universal, high performance, AC / DC power supply, compact full digital servo drive with the maximum power of up to 5KW. AP series driver application software tools provide a very powerful, flexible, fast, simple, and easy software platform for the application of this series of drivers. It integrates programmable motion control, PLC and servo drive functions. It is mainly used for position, speed, and torque control of linear (DDL), torque (DDR), voice coil, brushless, and brushless servo motors.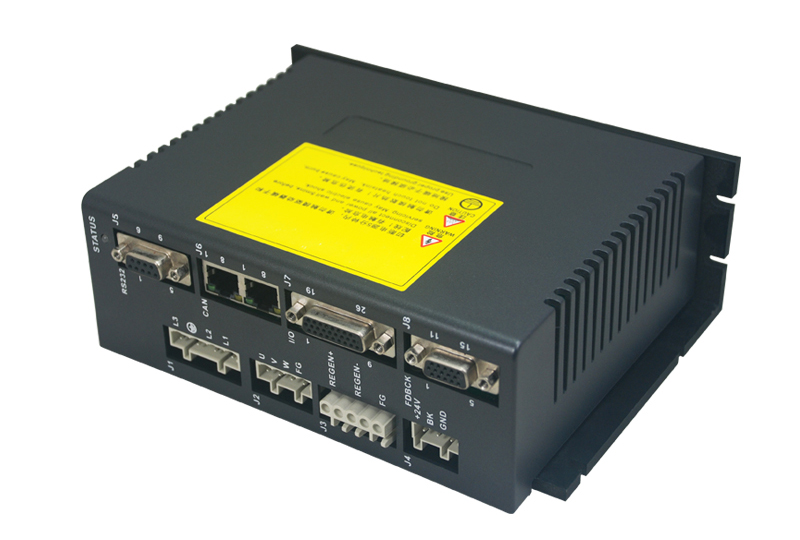 Driving straight line, torque, voice coil or brushless and brushless servo motor

Programmable sequence, point-to-point, PVT, electronic gear, cam

Position, speed and torque control mode

Independent programmable (Stand-alone), external control, or distributed network control.

CANopen DS-402, RS232 ASCII communication control

Pulse / direction, PWM speed / torque, + 10V analog position / speed / torque, encoder A/B

Incremental encoder, digital Holzer, back EMF

Rotary transformer, analog Sin/Cos encoder optional

Second encoder input / output can be configured to achieve full closed loop control.