Far from Silicon Valley and the Asian electronics industry center, a small start-up company with many souls is making waves. At the eastern end of Lake Erie, a company founded by Danish immigrants is building mobile computers everywhere in central Buffalo.
Five technicians sit in a half-moon workstation at the factory of Bak, an American tablet manufacturer, to assemble laptops and tablets from scratch. Just one arm away, a robot with a screwdriver is collaborating to assemble. This is a three-year-old startup with 100 employees and a robot. What are the possibilities? With the development of human-computer cooperation, they are growing, SMEs have also noticed this.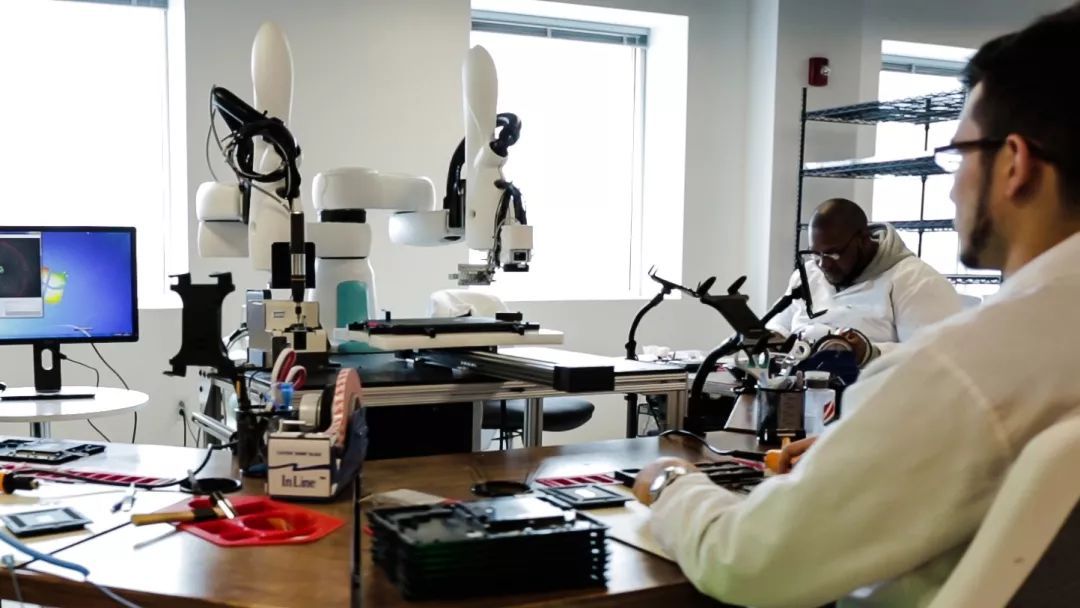 We immediately realized that the company was not ordinary. The Bak family has an ambitious vision of providing mobile technology to everyone on Earth. But the startup once planned a community path, guided by the social responsibility of the Millennium Brand. They also have some heavyweight partners, including Microsoft, Intel and Esri.
Dedicated to high quality and affordable prices, Bak USA has developed a 2-in-1 laptop for K-12 classrooms and believes that every student has the right to high-tech learning opportunities. They also made solid tablets for ordinary workers, whether they were in factories, construction sites, or our blue-collar men and women.
Bak USA has always believed in caring for their "working class". The people-oriented business model means that they always put their employees first.
How can a non-traditional company do this? Their choice is robots. Not only their first robot, but also their first rigorous automation program in the production workshop, not just the robot. It's a new type of robot that breaks away from the safe "cage" of traditional industrial robots, and this disruptive technology will multiply.
Cooperative Robot Motion
This is a new area of Bak USA. They always put people first. Now they are launching a robot. It turns out that they can help sow seeds.
EWI operates Buffalo Manufacturing Plant, an engineering consulting agency initiated by New York State. Bak USA uses them to help start-ups evaluate the production process of their out-of-the-box solutions.
Are they outside the box?
Matt Malloy, Senior Manufacturing Director at Bak USA, said, "Nothing can be solved. We studied from AMR (autonomous mobile Robot) which can screw the screw, to UAVs flying through buildings.
This is the idea that the Buffalo factory will introduce collaborative robots.
Malloy said, "We studied all aspects of our business to see where it could have the greatest impact. We have a good leadership team. We like to say that we are new in this industry. We want to make an impact. We want everyone working here to do well. We want to make your work exciting, interesting and comfortable, so we are willing to explore. This is the advantage of a company, which is very strong in technology and social aspects.
Bak USA's social mission is behind everything they do. They hope to alleviate the ergonomic challenges of technicians and improve productivity so that they can continue to manufacture high-quality, affordable electronic products for young people and employees.
Malloy explains, "You can imagine working all day with tiny screws in electronic products, trying to hold them with your fingers on the top of the screwdriver and put them in the right place and tighten them. This is a very difficult part of the whole process."
Kawasaki duAro dual-arm SCARA robot can easily complete this process, after several months of testing, the system has been fully put into production.
The production process also includes technicians sitting around robots. Each technician builds a computer device from start to finish in his own workstation. When the equipment is ready for screw, technicians start a fast process to shuttle the equipment to the robot. The robot inserts the screw and tightens it, then sends the equipment back to the technician for additional assembly when needed.
Since there may be five technicians providing equipment to the robot at any given time, if the robot is busy installing a screw in one device, another device is waiting for its turn at the prompt. Meanwhile, technicians can build the next device.
Each arm of the two-arm robot is equipped with a camera and a moment feedback electric screwdriver. Machine vision is used to confirm the position of the screw in the component and determine which size of the screw is suitable for which device. The screw feeder transfers the screw to the robot.
Robots must be faster than humans to perform the same operations, but Moalloy said that this was not the key factor to consider. "More importantly, robots replaced steps that were not wanted in the assembly process," he said.
After studying several cooperative robotic systems, Bak USA finally chose the duAro robot, mainly because of its accuracy, miniaturization and intrinsic security.
Malloy said, "DuAro is a good choice. This two-arm robot is really good. It can handle two devices at a time or run in various ways. Control systems, sensors and system feedback are excellent. And there are soft material wraps on the arm, even if you touch it, it's just like bumping into a cushion.
People-oriented, Safety First
Samir Patel, product and advanced engineering director of Kawasaki Robotics (USA), said that duAro robots met the safety standards of ISO 10218 and ANSI/RIA 15.06 cooperative robots.
"To achieve the highest level of security, Kawasaki has a hardware and software package called Cubic-S that monitors the workspace and speed of each arm," Patel explained.
According to Patel, the power of low-power motors is less than 80 watts, plus the soft fuselage and speed, power and work area monitoring functions, which enable DuAro to work safely with humans. The collision detection function can stop the motion of the robot immediately when the collision occurs.
Bak USA initially worried about security, mainly because of the novelty of the technology. They work with outside companies to help assess safety and provide training courses for their employees. Malloy says they may be overly security-conscious.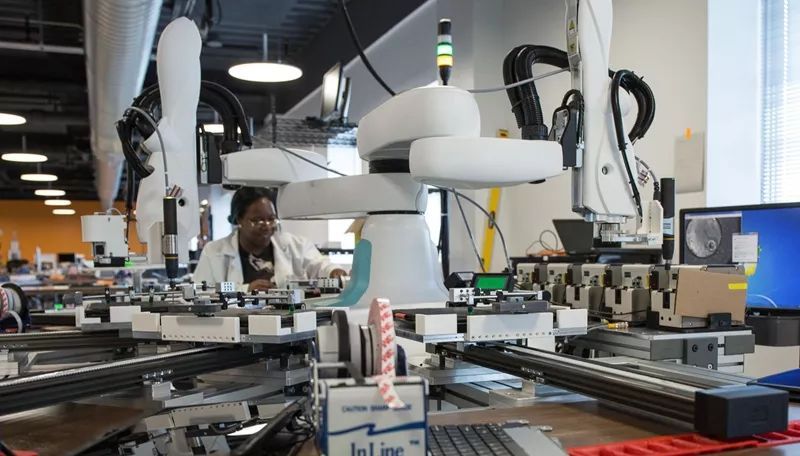 "Now, in order to ensure safety, we have installed light curtains in front of each workstation. We also have safety pads behind every tool, so even if it's a cooperative robot, people can't get close to it. We have double contact points with safety control, so no one can use their hands to load or unload equipment.
If someone or object passes through a light screen or triggers a safety pad, the robot stops immediately.
Malloy said, "Buffalo has been able to develop systems for us in such a way that we can quickly reset them. In my experience, whenever interlocking or something like it is triggered, restoring it to its operational state is always a complex process. Here, they have considered safety, ease of use, and ease of troubleshooting.
Easy to use is a common topic we hear about cooperative robots. For many people, "teaching" has replaced programming.
Easy to teach
Kawasaki offers three programming options for duAro. The teaching function only needs to grasp one arm of the robot and move it to the desired position, then record the position on the programmed tablet computer. Repeat these steps to set each point to form a complete path.
The second method is to use an Android tablet, which is wirelessly connected to the DuAro robot controller to control the movement of the robot's joints, base or tool coordinates. The third method is to write complex applications for advanced users. The laptop can be connected to the duAro controller, and the robot can be programmed using Kawasaki's advanced text-based AS language.
After experiencing the convenience of the first method, Malloy said he could hardly imagine teaching robots through a teaching device, which is the programming method of most traditional industrial robots.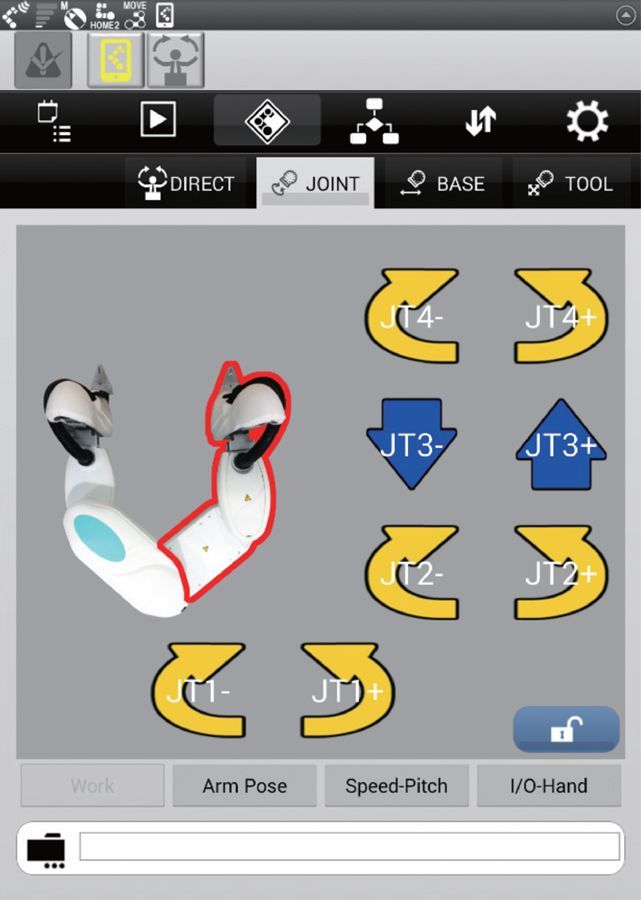 Another advantage of duAro is that it allows two arms to perform different tasks independently, or to coordinate a task together. Kawasaki's Patel offers some common examples of electronics manufacturing.
"In many electronic assembly applications, in order to locate accurately before assembly, the master must be fixed. With duAro, one arm can fix the parent part in a specific position, while the other arm can complete assembly, such as screw fixation or gluing. "
The arm can also coordinate to carry larger loads, such as printed circuit boards. Through the coaxial design of the robot, two arms share a common axis, namely joint 1, so they can rotate completely from the front to the back of the robot. Each arm can handle 2 kg of payload. By coordination, they can carry 4 kilograms. Bak USA uses dual arm functions independently or in a coordinated manner according to its production requirements.
Man-machine cooperation
Bak USA's successful adoption of collaborative robots is due to the early involvement of its employees. They involve technicians even before starting the project.
Malloy said, "We work closely with the Buffalo factories. We let them work with our technicians to understand our processes and what works. We did ask some typical questions, such as why to add a robot and what does it mean for my job? But we keep everyone in the process.
"We've involved them many times, even if it's as easy for people to take pictures with collaborative robots. When it arrived here, everyone was very excited. When they use it on the first day, they also ask, when is the next time they come? When we first saw this thing in operation, you could not even imagine the smiles on the faces of the workers, and the five people were very excited, and that's what they did.
The opening ceremony really became a celebration for the whole company.
The project was so successful that Bak USA ordered two more duAro robots.
Malloy said: "The first day we used it exceeded our expectations. It soon broke the internal record. We are now debugging our second and third systems."
In the past 12 months, Bak USA has almost doubled in size, adding 48 new jobs. These two additional robots will increase the number of technicians using the system.
"We have more people in the production workshop. Now we have enough people to run these three systems, and we are still recruiting.